Who We Are
In 2006, Jiangtao Lu founded OKAI with a vision of redefining transportation, led by a focus on innovation and industrial design. What began as the passion project of one person has since grown to become a globally recognized brand on a mission to change urban mobility as we know it.
Present day OKAI products empower people everywhere to move across their cities, campuses, and communities in ways that are safe, simple, and fun. OKAI is a multinational team with more than 17 years of Micromobility experience and over 500 employees.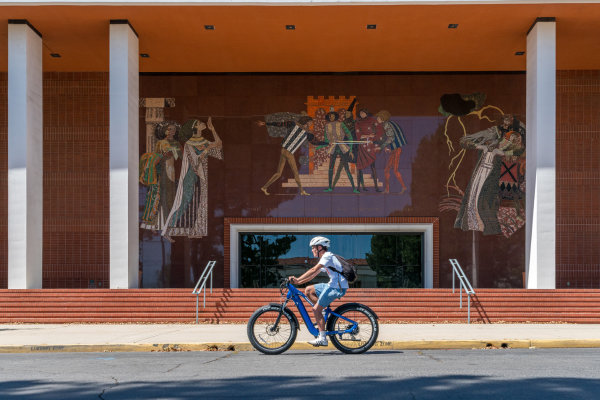 We address the "first and last mile" problem with high quality, high-performance electric vehicles which are seen as the best in the industry. After years of OEM production and working with the strongest brands in the scooter sharing industry, OKAI is well-positioned to be a leader in the consumer market.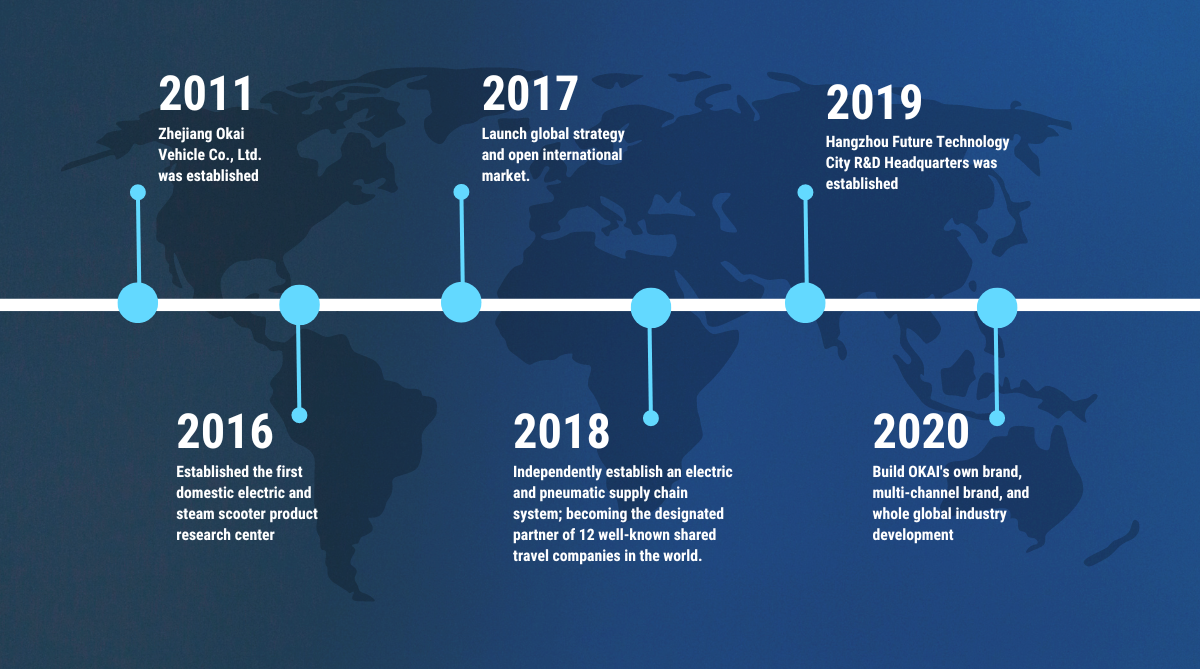 Vision
OKAI aims to empower people to move in a safe, smart, and interesting way using micro-mobility, including producing the highest-quality products with cutting-edge technology and offering best-in-class service.
Mission
To be the world's most captivating micromobility producer with the highest quality products and best-in-class customer service.
Multinational Corporation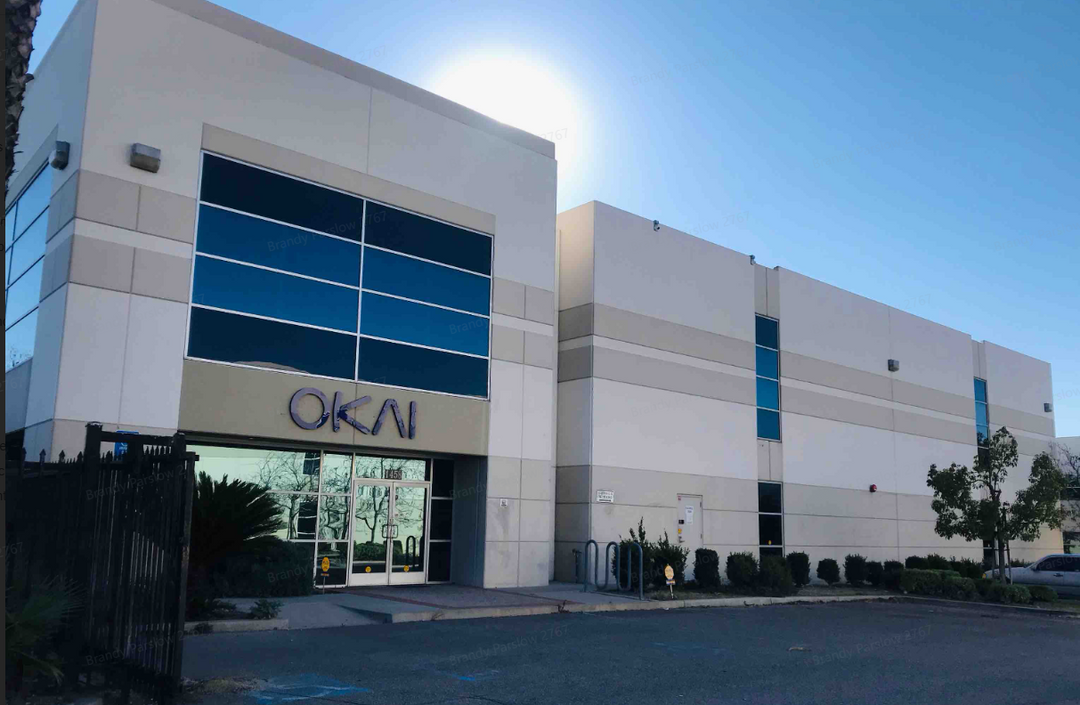 OKAI North America
Okai Inc.
1458 E. Mission Boulevard,
Pomona, CA 91766, United States
OKAI Europe
Okai GmbH
Schacht Neu-Cöln 14-18, 45355 Essen, Germany
OKAI Headquarters
9 Xinxin Rd., Xinbi St.,
Jinyun District, City of Lishui, Zhejiang Province, China